In unserem Newsletter haben wir den Brief von Sonali Kale, einer unserer Studentinnen, gekürzt und übersetzt vorgestellt.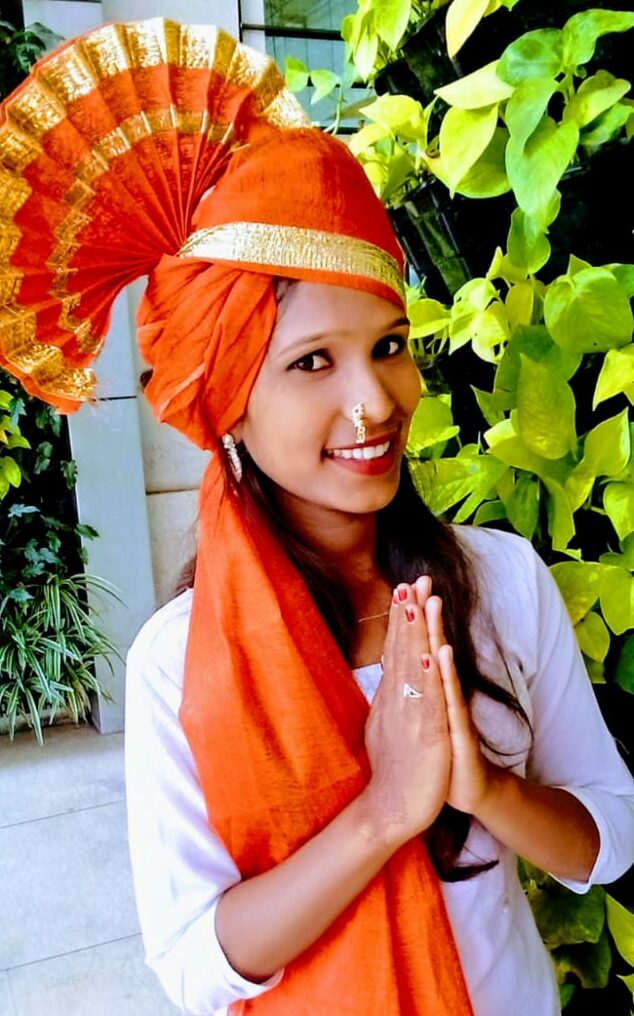 Hier die Originalfassung:
FEW SENTENCES OF LIFE JOURNEY
I was born in (23rd March 1998 year) in one of the poor family at small village in devgaon. My parents are father Sunil kale & mother chanda kale I have one bother sagar & 2 sisters . I was studying in 6th std I was sick & got infection of my right leg .with that I could not study many years & I suffered from with this sickness. With the help of fr. Prakaash & Dr.petra I had a many surgery of my leg in biggest different different hospitals. And after that I got artificial leg with the help of Dr. somani & I could stand on my feet once again. I got one hope to live my new life & I began my journey forward . i have faced many difficulties in my life but in my difficult time Dr. petra & Fr. Prakaash has helped me & my family a lot . from them I have learned many things .
In the most of cases villages girls do not have the opportunity to learn & take education . but I got the opportunity (chance) to take education just because of Dr. petra & Fr. Prakaash .i completed my 7thto 12th std education in the rural area itself at ( ghodegaon ,Newasa places .) I was very much lucky to I got the opportunity to take further education in pune city . it is a one of the big city in mharastra .In big city like pune I was a little scared to pursue further education & also I was very much happy for that I got chance to go pune for the education . with help of Father & Dr. petra I have decided to take the admission for the( BA Eco ) & those three years I have studied from bottom of my heart & I received many certificates & as well as trophy of different, different competitions ,programs in the S.N.D.T. College . Those days was really memorial to me . after I got the degree with good percentage.
Than after I have a given Cet exam for do the MBA & I got selected to take MBA education in Dr. DY. Collage through the cet exam . It is a one of the big collage in pune city. So, I have complete my MBA in HRM (Human Resource Management ) with good CGPA . Before 3 months I got the place in Mediprobe services pvt ltd pune in HR department for the work as a recruiter executive . I am trying to achieve many new things taking experience & growing my self in different, different new skills. I always love to learn new things . till I am working at the same place .
Also my graduation time I had learned basic German I have more hope to my dream before dreams can come true & my most beautiful dream is that I want to come Germany to learn many thing. & want to make beautiful memories with my sweet German family . & Till I am learning German Language to become successful my dream .
Life is 10% what happens to you & 90% how you handle , react to it.
Thank You
Sonali Kale .